Dataversity presents Enterprise Data World
Register for the event and show your support for two of our DAMA Philadelphia members: Anne Marie Smith and James Sizemore
Stay connected with us on Twitter using #EDW19!
James A Sizemore, Data Governance Senior Manager, Tokio Marine North American Services

Transformational Stewardship Training – Tying Stewardship Training to Projects
Tuesday, March 19, 2019
Location:  CBH, 801 Market St, # 1154 B  in Center City
Nexus of PATCO, Broad Ridge Spur, and Market Frankford Lines
Just East of the Jefferson (Market East) Regional Rail SEPTA station
Enter on 8th Street, forty yards north of Market, across from Ross
11:30 AM – 12:30 PM
Operationalizing Data Governance requires Stewards to learn about practices, and apply them to drive business value.
Value Chain Analysis helps Stewards highlight areas where Data Governance can increase value. Applying frameworks such as DMAIC can ensure Stewards execute projects that have measureable outcomes.
Using the DMAIC and Non-Invasive Data Governance frameworks to select projects encourages measurable change while reinforcing Data Governance best practices and adoption.
Training techniques such as See/Hear/Do and SODOTO allow for Lead Stewards to execute curriculums that take Non-Invasive Data Governance projects that are relevant to the cohort of Stewards, and deliver tangible results rapidly. Just-In-Time training encourages iterative training that minimizes the Forgetting Curve.
These training techniques ensure that maturity measurements under the CMMI V2 Framework are supported, while avoiding the Lake Wobegon Effect of inaccurately inflating scoring. Scaling across the existing data management practices aligns with the DMMA Framework.
Andrew has been working in data management, training, and project management for over 9 years and has enabled multiple Fortune 500 companies' Data Governance programs. His areas of expertise are focused on Stewardship, Data Quality, Metadata Management, Ontologies, Data Strategy, Regulation, and Compliance. He has successfully established four Data Governance programs to date through platform development and effective training, as well as leveraged his knowledge in data management to execute major business transformations at Fannie Mae and Tokio Marine. Andrew's cycles of success are driven by his knowledge of data management and data governance intersecting with organizational behavior and process improvement."Good" data governance ensures regulatory compliance – "Great" data governance drives business value predicated on the ability to build meaningful partnerships with business stakeholders. James Sizemore has developed a stakeholder-focused approach to data governance that prioritizes these partnerships in order to recruit, train, and develop highly-engaged data stewards, who then form the foundations of sustainable data governance.
James's approach to data governance is informed by a quarter-century of progressive, data-centric experience (from database development to data architecture—from data architecture to data governance). He currently serves as the Sr. Manager of Enterprise Data Governance at Tokio Marine North America Services, where he is building a stewardship-focused data governance practice across the four geographically and culturally diverse group companies of Tokio Marine North America. Prior to his current role, James held similar positions at such notable companies as Cigna, The American Board of Internal Medicine, Charming Shoppes, and David's Bridal.
Anne Marie Smith, Principal Consultant, Alabama Yankee Systems, LLC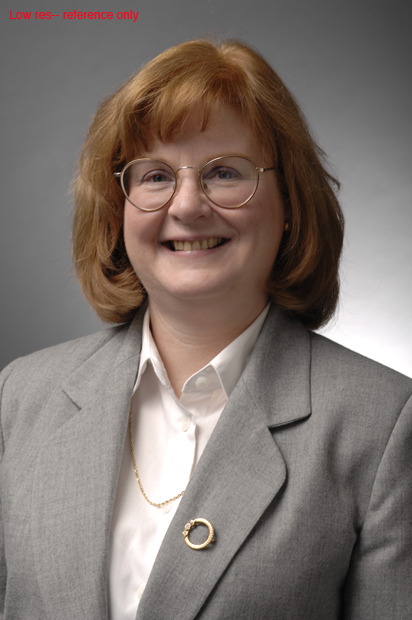 Facilitation for Data Management Professionals
Monday, March 18, 2019
01:30 PM – 04:45 PM
Facilitation is a very necessary skill for data management professionals, since they are called upon regularly to lead requirements discovery sessions, work on projects with different groups of people, and manage the development of common understanding of complex data and processes.
This tutorial / workshop provides an overview in facilitation techniques needed for conducting data-oriented workshops and business meetings.  It highlights: facilitation concepts, psychological interactions and communication style differences, techniques for a successful facilitator, creating agendas and scripts for facilitating, techniques for handling difficult groups and addressing common interpersonal problems.
The attendee will gain an understanding of the importance of understanding the concepts in group dynamics and how proper facilitation can improve them.  Attendees will learn the critical success factors of facilitation in the context of data management activities.  The tutorial will offer some suggestions for avoiding common problems, along with tips on how to deliver a successful meeting with appropriate documentation.  Additionally, an overview of how to facilitate remote events will be given.
Main Learning Objectives:
Active listening skills
Building agendas for project planning and requirements discovery and analysis sessions
Consensus building methods
Facilitation techniques for improved group dynamics
Ways to address technical challenges, interpersonal challenges, etc.
Remote facilitation techniques
Anne Marie Smith, Ph.D. is Principal Consultant with over 20 years experience in enterprise information management. She is a certified data management professional (CDMP) and is a frequent speaker and author on data management topics. Anne Marie has consulted in areas such as enterprise information management assessment and program development, data governance, data warehousing, business requirements gathering and analysis, metadata management, information systems planning and EIM project management. She has taught numerous workshops and courses in her areas of expertise. Anne Marie holds the degrees Bachelor of Arts and a Master's of Business Administration in Management Information Systems from La Salle University; she earned a Ph.D. in MIS at Northcentral University. Anne Marie was granted the DAMA International Professional Achievement Award in 2015.